N5 Vocab free e-mail lesson (804 words for JLPT N5)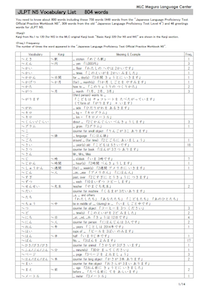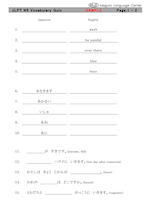 You need to know about
800 words for JLPT N5.
We are offering free lessons to master "Master JLPT N5 Vocabulary". We will send you links to the learning materials via email in 10 lots and you will learn 804 words. Simply, just choose the course of your preference and enter your email address.
[Procedure]
1.
Enter your email address.
2. You will receive an e-mail where you can download learning material. Please print out the materials.
3. Memorize two pages until the next e-mail comes.
4. You will receive a test and answer. Do the test and check the answers by yourself.